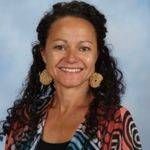 Artist Member
Kath Moore
Ngarrindjeri
Painting on all media; Editioned prints
Artist Member
Kath Moore
Ngarrindjeri
I am a Ngarindjeri woman and contemporary artist from Adelaide. My Nan grew up at Raukka on the Coorong in South Australia and that is where I find a lot of inspiration for my artwork. My art tells the stories of the Ngarrindjeri people as well as my own story, of my family and raising my two children in Adelaide, on Kauna country. I have a strong connection to country and enjoy sharing the creation stories of my people though my art.
---
Contact details
SA
kathmooreart@gmail.com
Search Artists, Dealers and Supporter Members
Featured artist Members
Want to become an artist member?
Do you have more questions?
Do you need further advice and support?