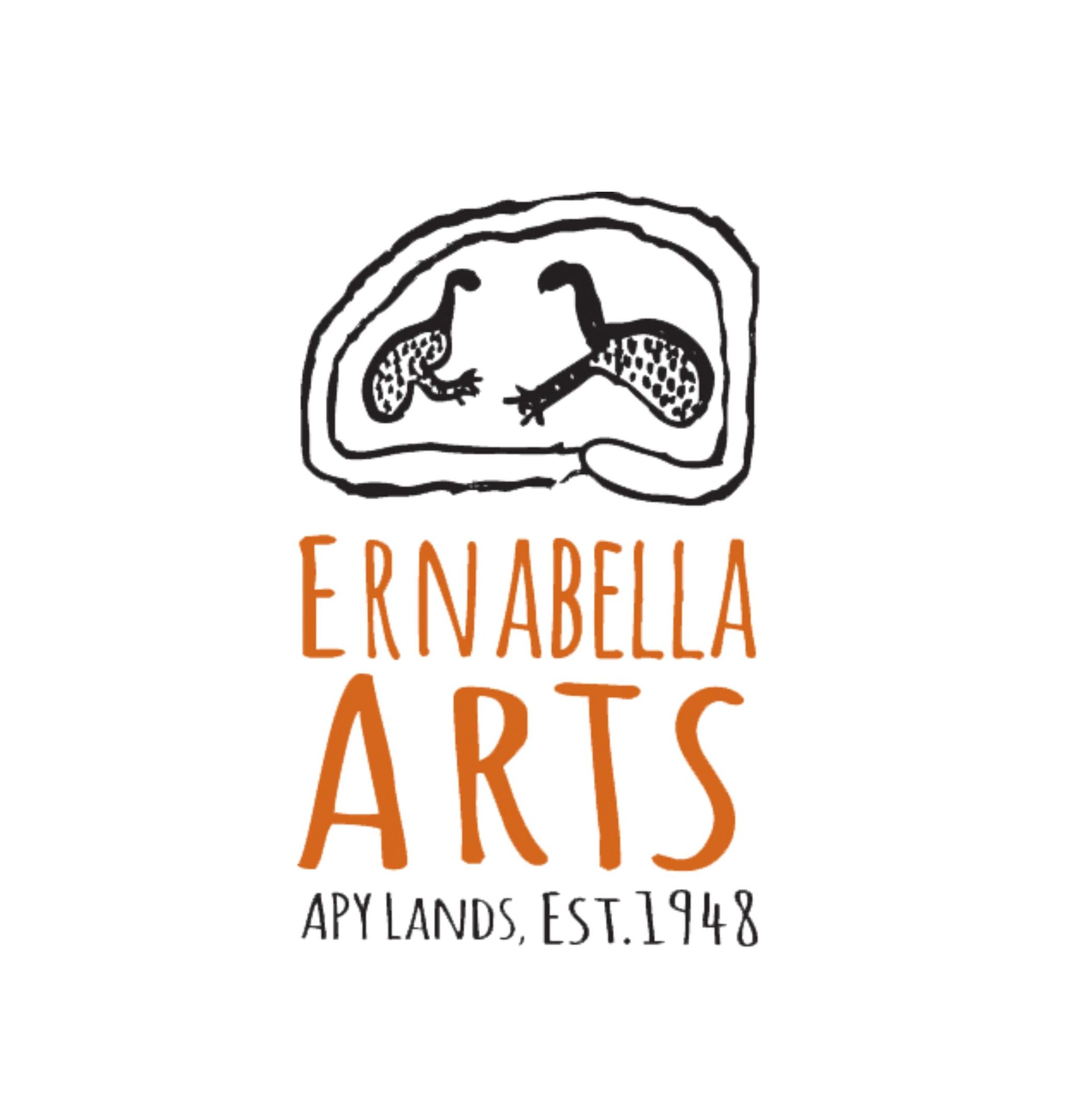 Indigenous Owned
Ernabella Arts Inc
Painting on all media; Ceramics, glass, jewellery or furniture
Indigenous Owned
Ernabella Arts Inc
Established in 1948, Ernabella Arts is Australia's oldest, continuously running Indigenous Art Centre. Ernabella Arts is in Pukatja Community, at the eastern end of the Musgrave Ranges in the far north west of South Australia.

Pukatja was the first permanent settlement on the Anangu Pitjantjatjara Yankunytjatjara Lands (APY Lands). The Presbyterian Board of Missions established the mission in 1937, and a craft room was established in 1948. The first craft products were hand-loomed woven fabrics and hand-pulled and knotted floor rugs with a unique pattern that became known as 'the Ernabella walka' or anapalayaku walka (Ernabella's design).

In recent years, long after commencing working as artists, senior women decided to leave behind the walka of the early days and to depict their Tjukurpa (sacred stories of country and law). The centre's inimitable reputation lies in the adaptability and innovation of the artists who have been introduced to many different mediums since the craft room began. Today its varied group of artists is a mix of young and old, men and women. The members of Ernabella Arts are always reinvigorating their centre, seeing it through its evolution from the first incarnation as a craft room, into a culturally strong contemporary art centre.

Ernabella Arts is an Aboriginal owned and run corporation which promotes and supports ethical practice in the creation and sale of Indigenous art.

OUR MISSION
Ernabella Arts nyangangka minyma pampa munu wati tjilpi, kungkawara munu yangupala tjuta warkarinyi nganampa arts-pangka nganana mukuringkula wangkaringi nganampa warka pulkaringkula kunpuringkula community nganampa wiru titutjura ngaranytjaku.

Ernabella Arts is a place where we senior women and men and young women and men practice and develop our art, in order to sustain, support and promote our cultural heritage, and to improve the lifestyle of our community's members.
---
Contact details
Ernabella Community, Ernabella, SA 872
arts@ernabellaarts.com.au
+61 4 6707 0418
48 878 524 966

Mon, Tue, Wed and Thu - 9:00 AM - 5:00 PM
Search Artists, Dealers and Supporter Members
Featured dealer Members
Want to become an artist member?
Do you have more questions?
Do you need further advice and support?